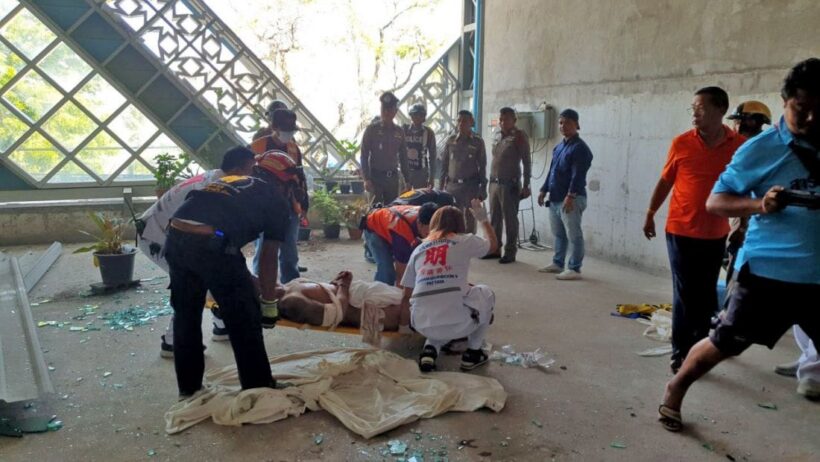 An unidentified western tourist has ransacked a Pattaya hotel toilet before injuring three policemen who tried to arrest him writes TheThaiger.com
The tourist was then badly injured when he fell from the second floor of the hotel trying to escape through a window of the hotel in South Pattaya.
Police, at this stage, have been unable to identify the man and are waiting for doctors at the hospital to provide access to the man when he is able to be questioned.
Pattaya police headed to the scene at 10am this morning after reports of a tourist destroying property inside a bathroom on the second floor of the hotel.
When police approached him, he attacked them by throwing items at them and waving a stick. He then locked the bathroom door.
Police broke open the door to arrest him but were unable to overpower him. The man then ran to the other side of the second floor and broke open a window. He tried to climb out to escape but fell to the ground.
He is currently recovering at Bang Lamung Hospital under police surveillance.
Hotel staff say they don't know the man. They said he walked into the hotel and went straight to the toilet before shouting and damaging property.
SOURCE: The Nation